"LA Metro transit parking program consists with over 80 locations spread out in 1,400 square miles. Innovation and efficiency are keys to success. LA Metro is proud to partner with SP+ to develop a competent enforcement system with functional technology. The innovative solutions that our enforcement system adopted are cutting edge, but not bleeding edge, which made it functional. Parking enforcement productivity increased by 1,000%, yes, 10 times, prior to the implementation!"
Frank Ching, LA Metro
Background
In November 2017 SP+ began managing the LA Metro's Parking Enforcements program. Metro currently owns, leases, operates and/or manages 87 parking facilities at 56 transit stations with an inventory of approximately 23,604 parking spaces along the Greater Los Angeles Metro system. With the expansion of the transit system and increased ridership, the demand for Metro mobility resources will continue to also increase.
Original scope of Provision
Enforce LA Metro's Code of Ordinances related to vehicular compliance and issue citations for violations in a fair and impartial manner
Provide excellent customer service to the public while representing LA Metro in a positive and professional manner
Provide Daily Facility inspections and occupancy counts
Technology Deployed
Genetec – Mobile LPR System (Fixed LPR onsite)
PASSPORT – Enforcement, Payment, API Solution
OSSI – Electronic Reporting
Smart Drive – Vehicle Monitoring System
Global – Pay Stations
Operations Logistics and Plans
On average, 8 officers patrol 25 stations throughout LA County, reaching approximately 10,000 parking stalls daily, 6 LPR equipped vehicles are used for this purpose.
All of SP's Staff are assigned different routes throughout the week, based on data driven parameters.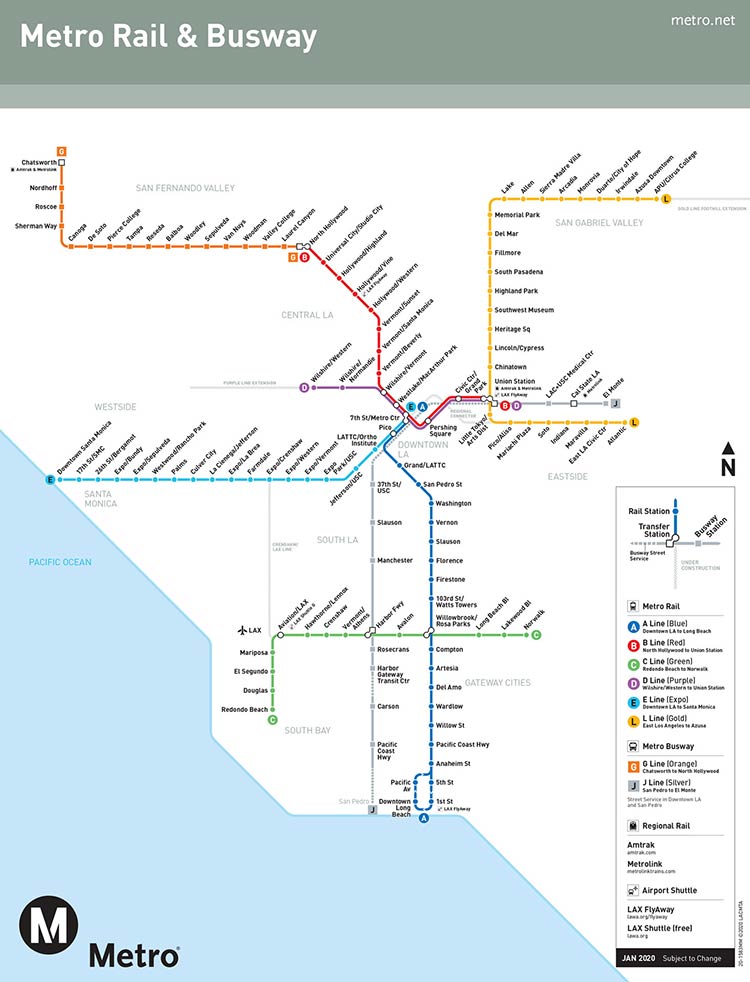 Operations Logistics and Plans – Vehicle Deployment
Safekeeping and efficiently managing the vehicular deployment are crucial in order to cover such large geographical and heavily transited area. The enforcement units are safely kept parked in strategic locations throughout the Metro system.
Lock box systems allow SP officers to have access to all vehicles
Operations Logistics and Plans
SP's vehicular control officers serve in an ambassadorial role.
SP's staff is customer/user, centric. Proper leadership orientation and good communications puts us above just simply writing parking tickets. The operational model is geared towards voluntary compliance.
All the patrolling-enforcement routes are adjusted based on client demands and tailored to the station's needs.
Citation Issuance
The LPR system was installed and fully functional towards the end of 2018.
2018 Total Issuance: 13,858
2019 Total Issuance: 21,470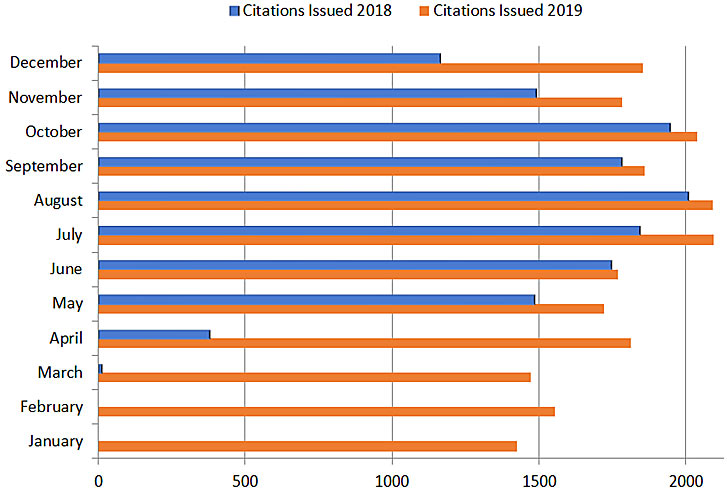 Electronic Towing Process
Tow operations at LA Metro started in July 2019.
The call of order was to clear lots from abandoned vehicles. Following state and local mandates, the towing was fully automated (with no paper trail).
With SP's design of the OSSI platform, we were able to modify the CHP 180 form and produce an electronic record that allows officers to input all the required information from a smart-phone device while also being able to submit forms for approvals and access and complete pertinent reports.
72Hr Report – To be completed once vehicle is in 72hr violation
Tow Report – To be completed on the tow day and approved by LAM
Sign-off Report – To be completed before the vehicle leaves the property
Total vehicles scanned, Vehicles Towed and/or Total contested tows
Micro Mobility Vehicle (MMV) Enforcement
LA Metro's Micro Mobility enforcement program started towards the end of 2019.
MMV Rules and Regulations
E-scooters and dock less bike share bicycles are considered 'vehicles' thereby permitting Metro the right to regulate operators and tow violating vehicles. California Vehicle Code (CVC) 21113 gives Metro the authority to adopt its own Parking Ordinance to regulate Metro's ROW and parking facilities. Metro adopted Parking Ordinance, Administration Code 8, and proposes to incorporate the Micro Mobility Vehicle Ordinance under a Chapter covering "Non-Automobiles".
Fully implemented by SP, the primary goal of the program is to assist LA Metro clear the Transit Station platforms from any MMV and enforce/monitor the use of pre-assigned MMV areas.
Enforcement of the Micro Mobility ordinance is managed by SP+. Parking enforcement officers patrol the areas covered in the MMV-Operator license agreement to regulate parking behavior and record and track violations. All violations will result in an administrative penalty which will be applied to the MMV operators' monthly invoices. The invoiced violations include the vehicle number, date, time and applicable code section. If the violation is not related to ADA compliance, prior to issuing a citation parking enforcement would inform the MMV operator to relocate or correct the situation within a two (2) hour period. If the violation involves blocking a clear path of travel, parking enforcement would immediately relocate the vehicle back to the designated parking location and record the violation as an incident.
SP's MMV enforcement program is data driven and managed electronically. Using the OSSI platform on a smart-phone device, SP staff is able to cite, submit forms for approvals, complete reports, and trigger electronic notifications to MMV operators and/or authorize the items' removal via a prequalified MMV impound agency.
To date SP has cited 613 MMV.
System Integrations
All integrations are done through APIs, where data is communicated in real time via Passport's back office, the data is gathered from several cohesive sources. Data flows from the onsite pay stations (Global), the fixed and mobile LPR systems (Genetec), and from Passport's enforcement tools and permitting solution. The APIs are written to pass necessary information from the payment and permit database to the enforcement equipment solution.