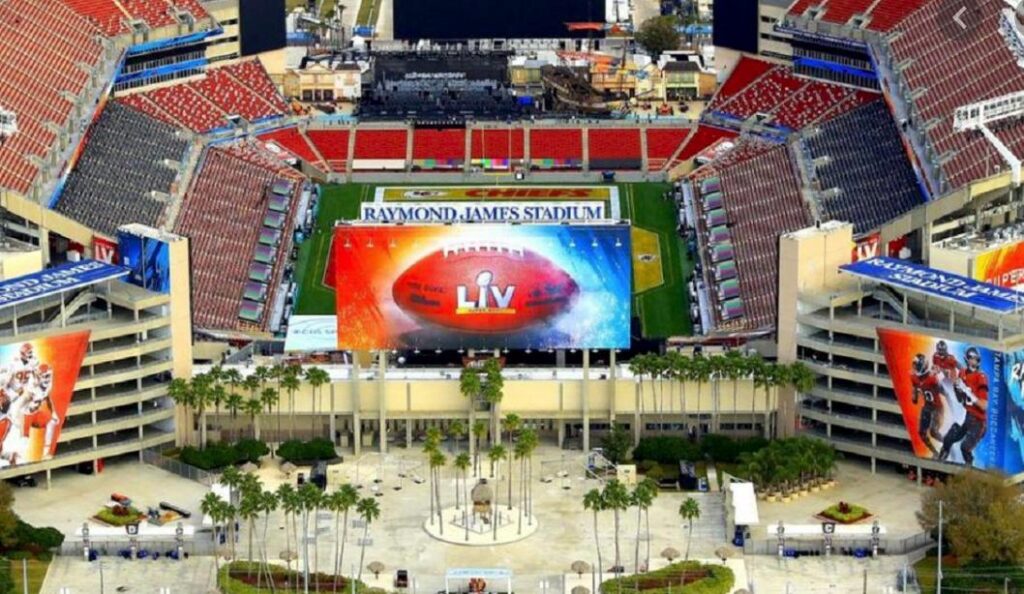 When SP+ GAMEDAY's partnership began with the NFL in 1999, they provided only media buses. Today, SP+ GAMEDAY manages the overall transportation, mobility services and parking in support of all NFL venues, to include the Stadium where the Super Bowl LIV was played.
Traditionally SP+ GAMEDAY manages motorcoach transportation for Sponsors, Media, Staff and other VIP guests to name a few but for Super Bowl LV COVID-19 impacted that and provided some other challenges. COVID-19 impacted how the Super Bowl LV Planning Team planned for the Super Bowl and how the team operated the event in Tampa.
SP+ Action Plan:
Preparations for the Super Bowl begin 15 – 18 months prior to the event, then when the world changed in March 2020, the SP+ GAMEDAY team met that challenge by conducting limited site visits to Tampa and comprehensive meeting and conference calls virtually to complete all aspects of the Super Bowl LV Transportation, Mobility, and Parking Plans.
For Super Bowl LV in Tampa, Florida, SP+ GAMEDAY had a team of over 1,087 staff and bus drivers working around the clock to support the Super Bowl Experience at Julian B. Lane Park, the Media Center at the Tampa Convention Center, and Raymond James Stadium.
SP+ GAMEDAY implemented a COVID-19 Health and Safety Program directed by the NFL to ensure that all of their staff and NFL guests were provided safe and efficient transportation and parking solutions for Super Bowl LV. 147 staff and bus drivers participated in our COVID testing protocol with 474 tests administered over the course of our operating period with zero positive results on site.
SP+ GAMEDAY also supported the NFL Super Bowl LV Health Care Heroes Program by providing safe and efficient transport and parking solutions for 7,500 Health Care Heroes. SP+ GAMEDAY allocated 6,280 parking spaces and coordinated 22 motorcoach buses in support of the Health Care Heroes attending the game.
Results of SP+ Actions:
SP+ GAMEDAY operated 8,417 parking spaces on Super Bowl LV Sunday, conducted 58 transport moves throughout Super Bowl LV Sunday and supported operations with 1,087 staff (7 fulltime staff, 234 contractors and 358 local staff) personnel and 483 bus drivers.